BAÍA DAS CARAÚBAS
Camocim - CE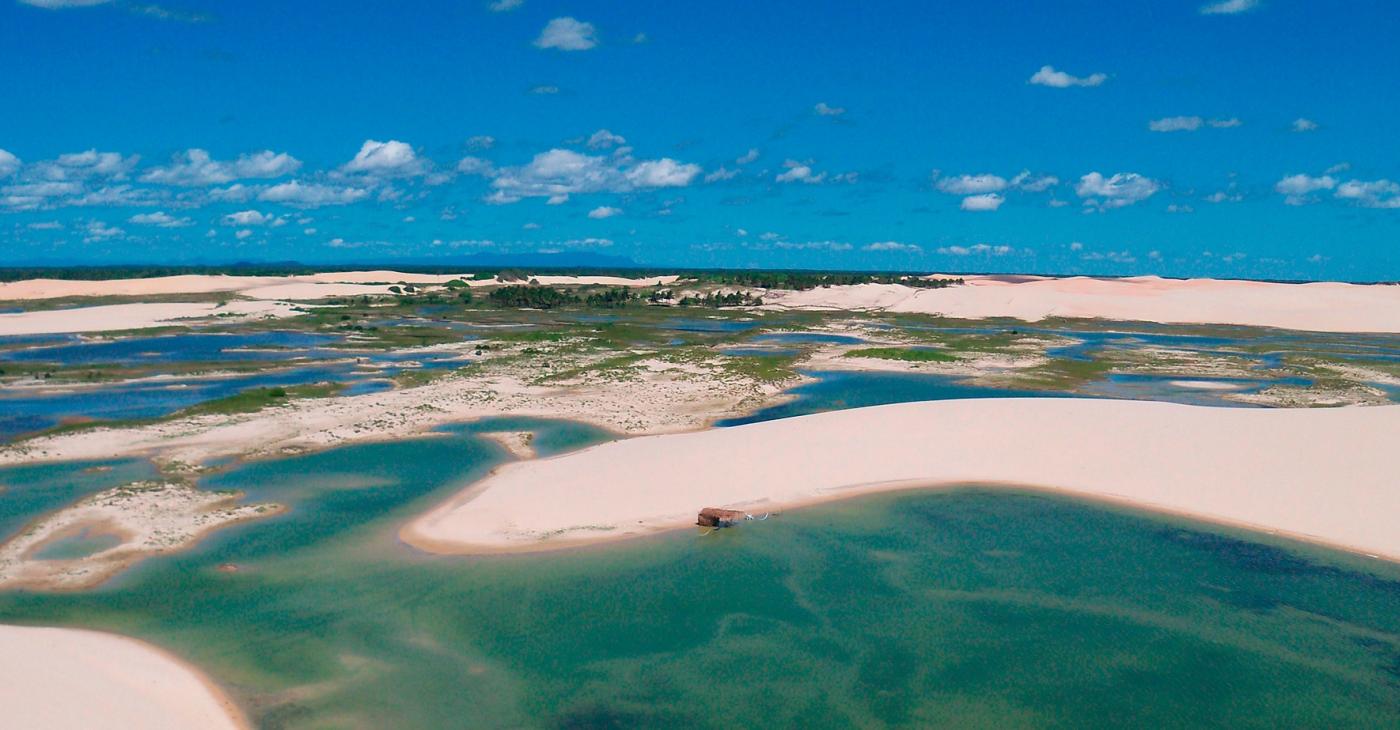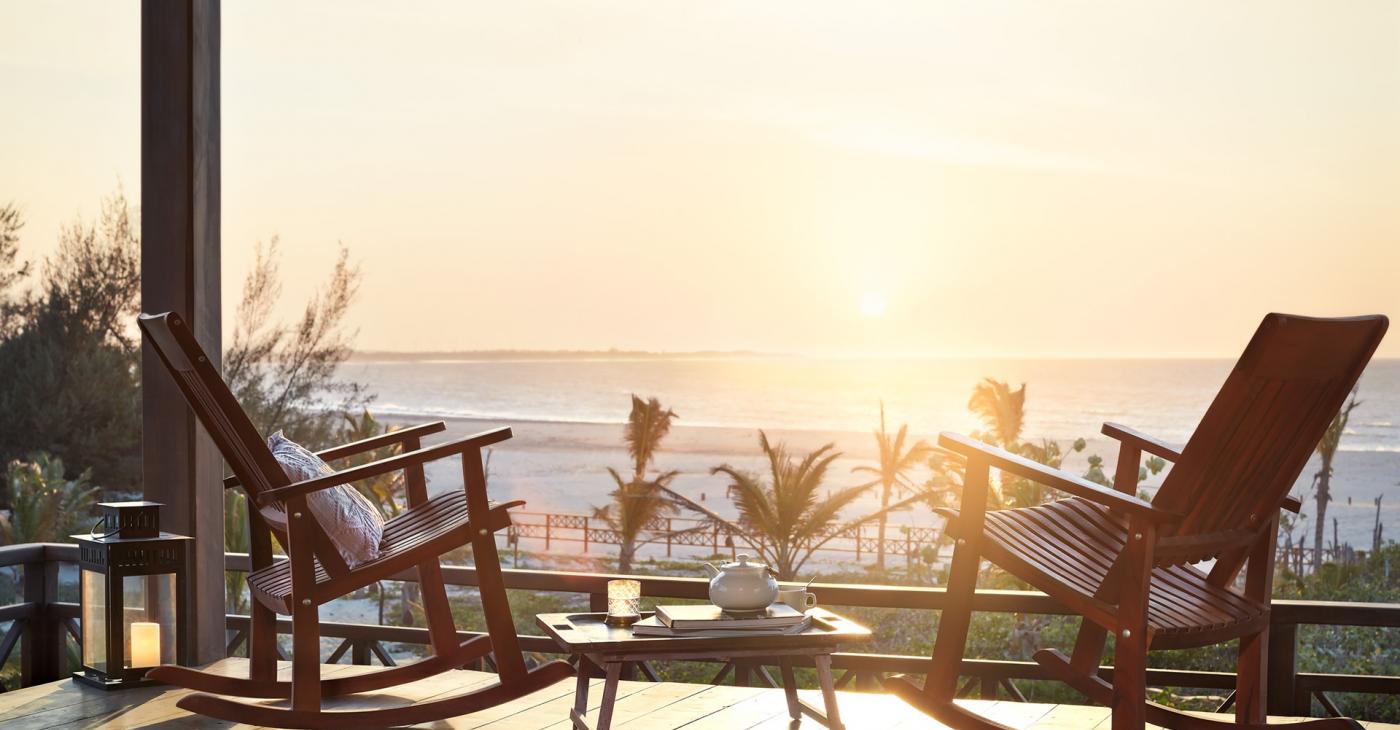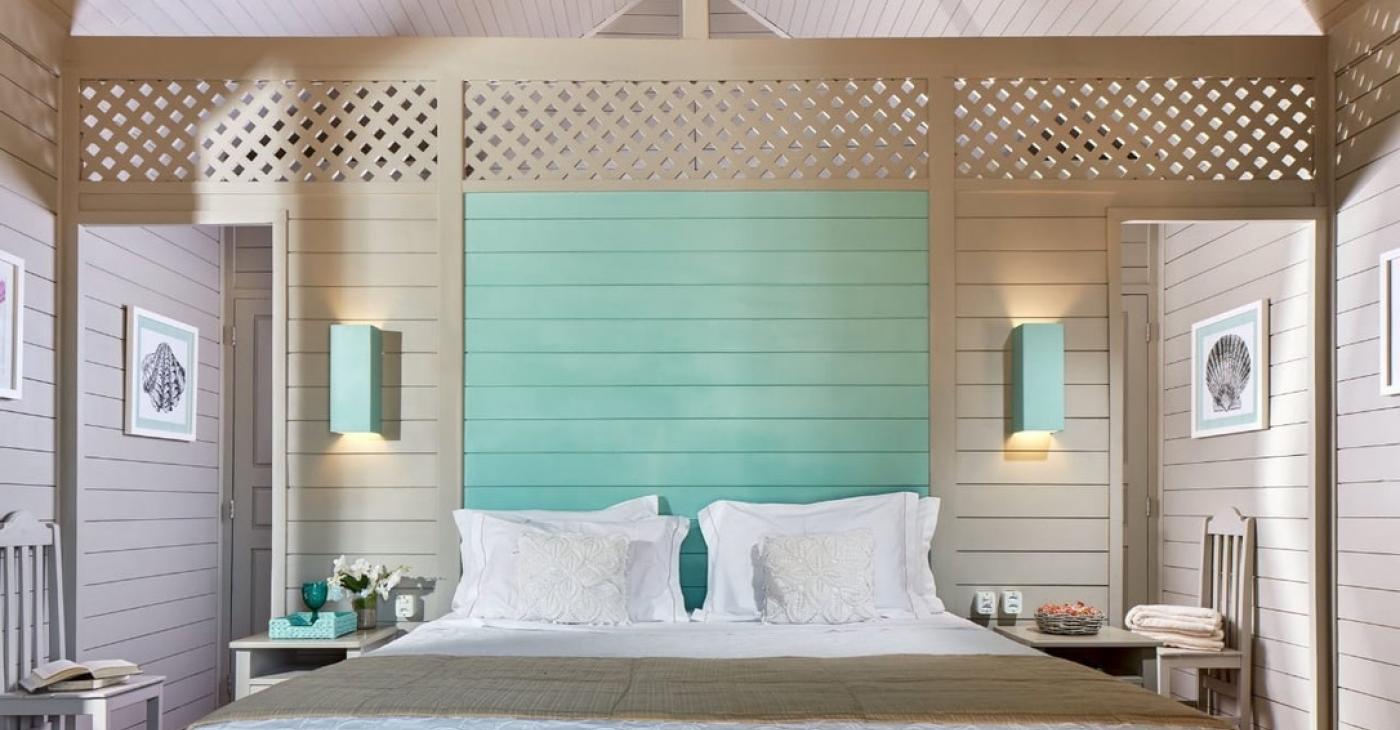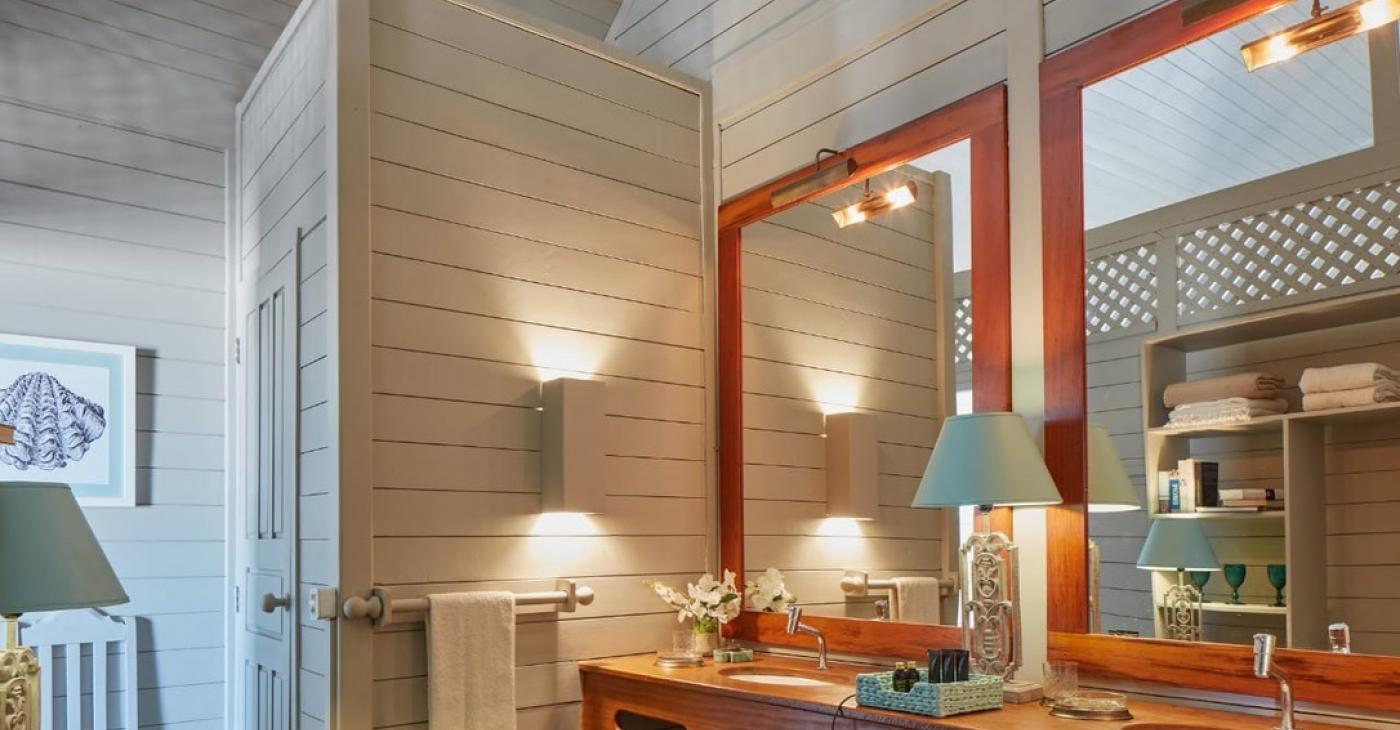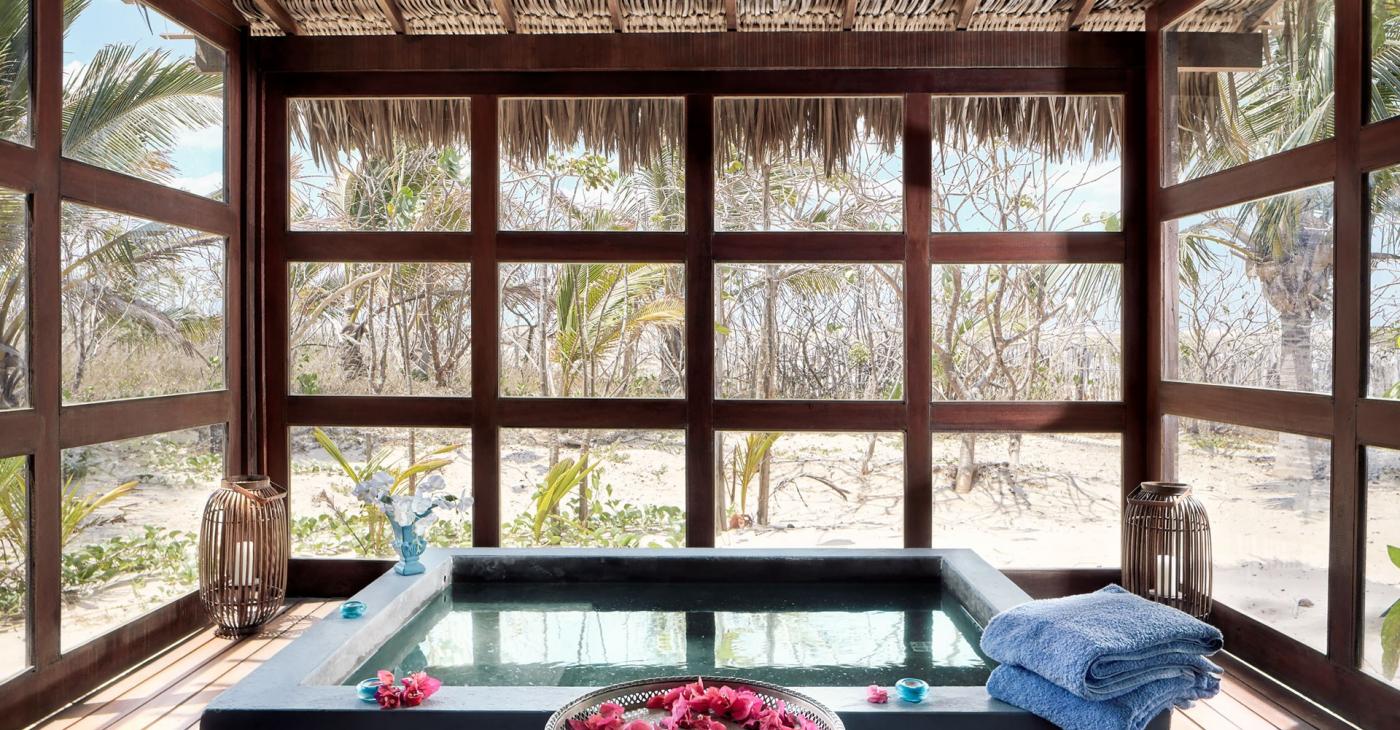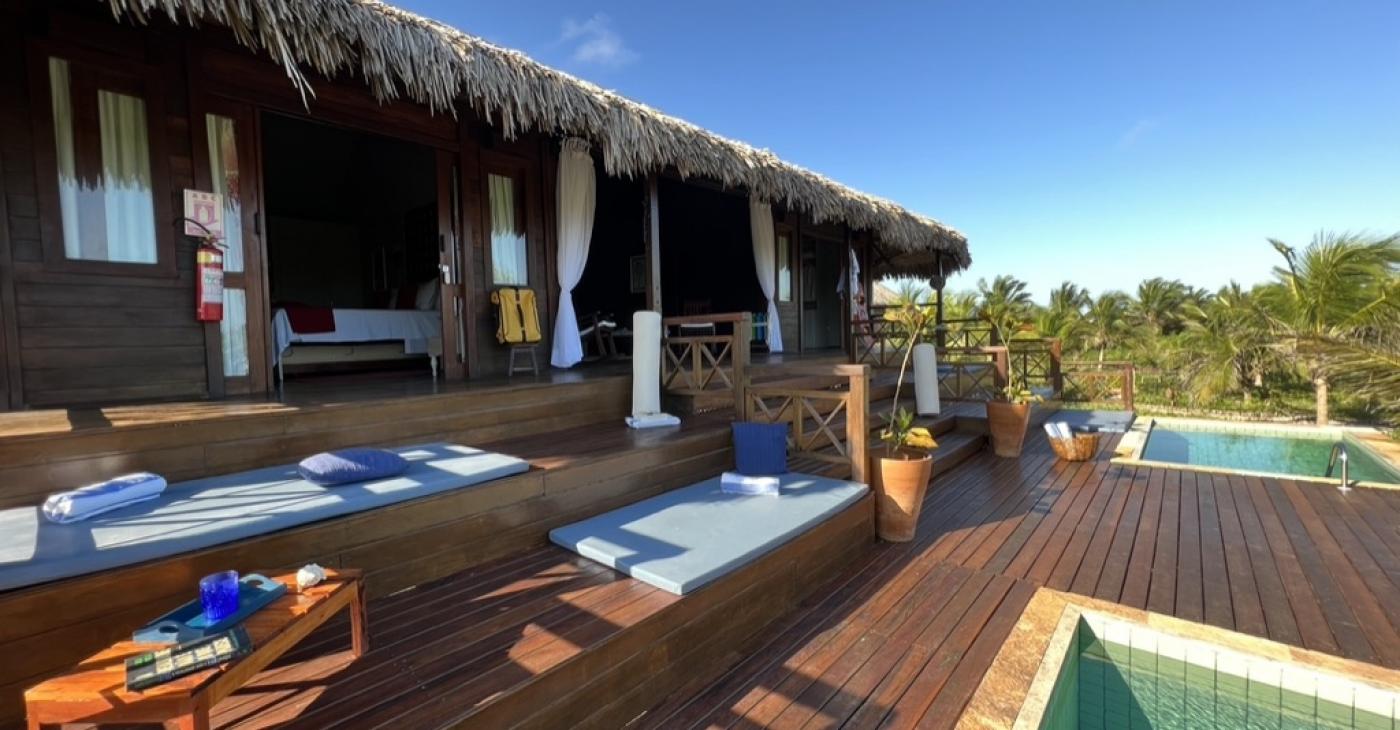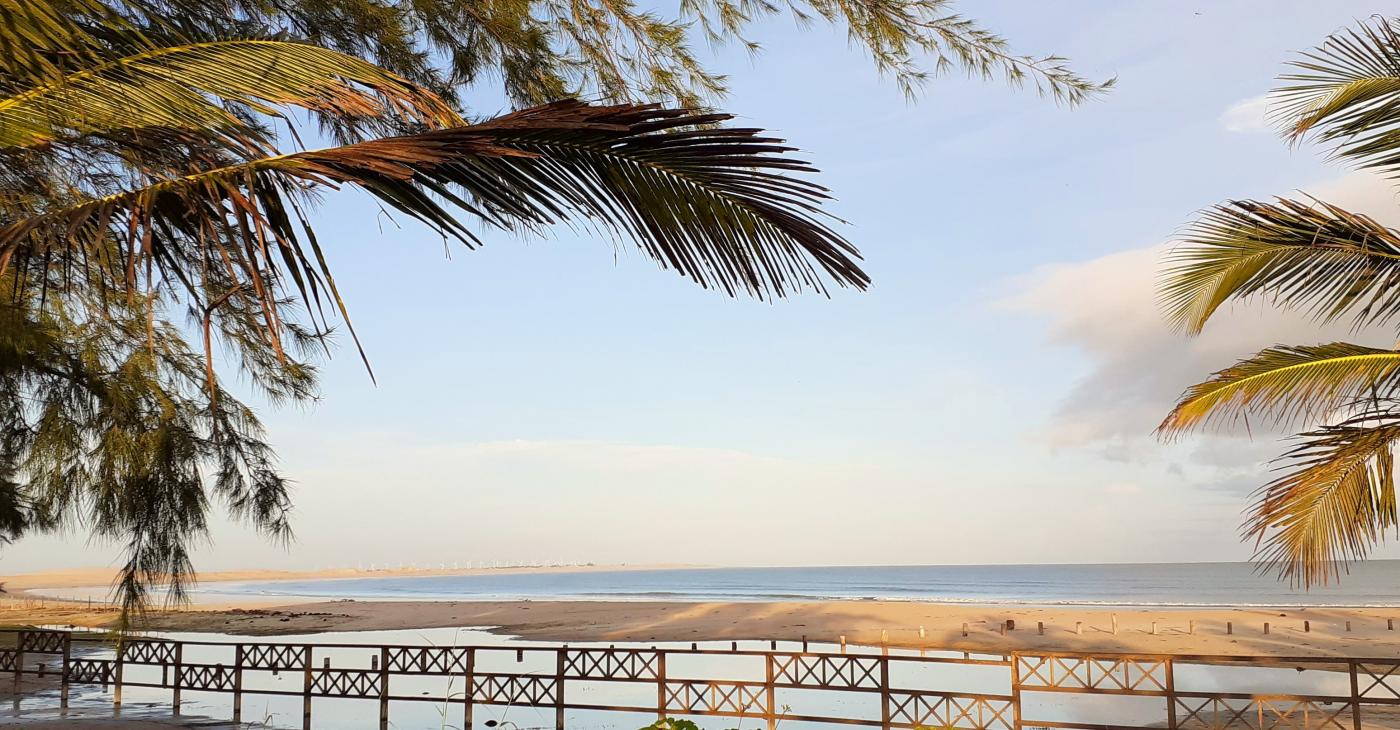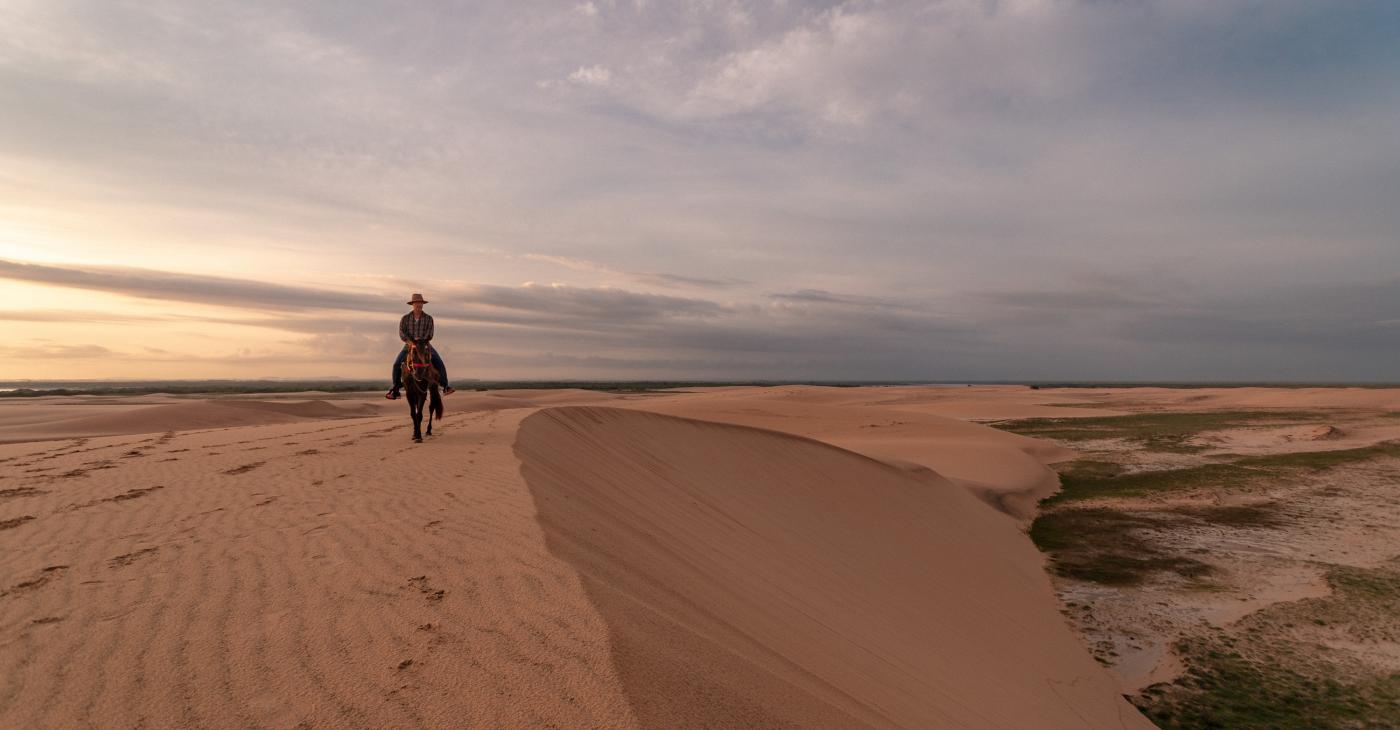 BAÍA DAS CARAÚBAS
In the north of Ceará, on a semi-desert bay between Jericoacoara and Barra dos Remedios, we built an exclusive retreat for adventure lovers, who appreciate refinement and comfort in simplicity. Outside, a more rustic nature. Inside, refinement and comfort, but in harmony with the outside.
Property Detail

Built between the sand dunes on 20 acres of beach in front of a bay, there are only seven bungalows on stilts made of wood and straw for a total of sixteen guests. Here, between August and November, the winds blow perfect for the practice of sailing sports. Few places on the planet meet similar conditions for the practice of kitesurf and windsurf. For those who prefer land adventures, we have miles and miles of sand trails, between dunes and lagoons, that can be discovered walking, by bike, by buggy or quad.
Cuisine
Our cuisine consists of fresh seafood caught in the region and bought directly from the local fishermen, charcoal-grilled fish and meat, salads and vegetables. Simple Mediterranean-influenced food made by local people. Our breakfast is thought for our guests who go out to practice kitesurf or go for a walk all day.
Sustainability Commitment
With no access road, we keep the site as natural and virgin as possible. We built our bungalows in wood and in the form of a stilt so as not to interfere with the dunes. We equipped them with bio-digesters. Baía das Caraúbas employs only local people and buys most of its inputs in the region.
We are partners of the FaunaMar Project collaborating in the protection of the turtles and dolphins.
Highlights
Inner Peace
Adventure
Romance
Connecting with nature
Caring

Hotel website
Follow