Casas Brancas Boutique Hotel & Spa
Búzios, RJ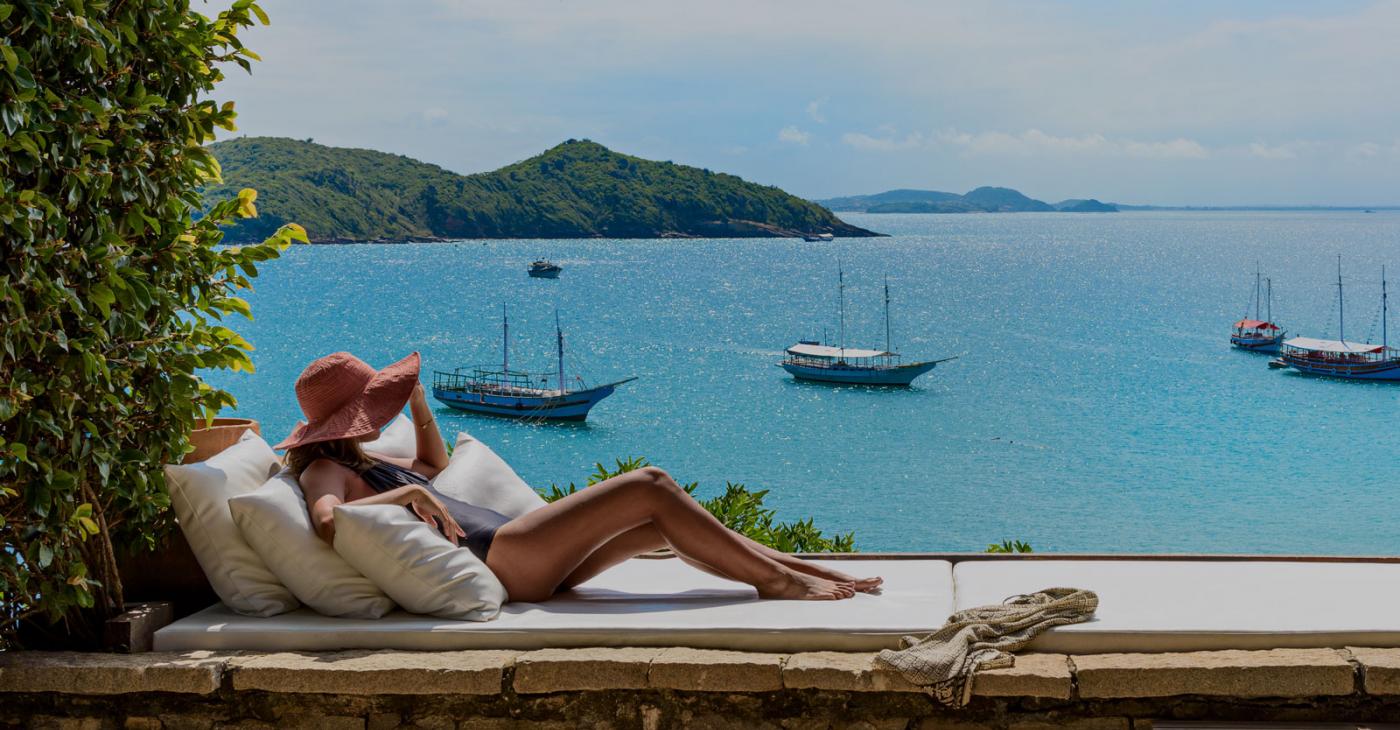 Casas Brancas Boutique Hotel & Spa
Since 1974, harmony and simplicity have set Casas Brancas Boutique Hotel & Spa as an authentic invitation to rest, pleasure and well-being. With elegance, this small hideaway in the small fishing village of Búzios, has fascinated guests for over 40 years.
Casas Brancas Boutique Hotel & Spa was established in 1974, with only four rooms and when Búzios was just a remote fishing village. Amalia de la Maria and Affonso Bebianno Montenegro jointly started the project of creating a small inn for adventurous tourists, interested in remote and poetic places. With only one payphone located downtown, reservations were made. The streets were unpaved and the trip from Rio de Janeiro was a long expedition. Gradually, the couple developed a unique style in the space, incorporating objects of the local culture and hand picked pieces from travels abroad. Over the years, new concepts and customs advanced, and Casas Brancas followed this growth, continuously modernizing, without losing the identity and without giving up their commitment to quality and style. Currently, the hotel remains under the administration of the same family, which guarantees the concept and care in the smallest details.
CUISINE
74 Restaurant
Open daily for lunch and dinner, 74 Restaurant, established at the end of 2015, represents the local cuisine with elegance. Located on one of the terraces of the hotel, which is already known for its stunning views of the bay and sunset, the restaurant brings together the best and most sophisticated gastronomy.
Deck
Located at the Orla Bardot with a total view to the ocean, Deck Bar and Restaurant offers on its menu an excellent selection of Italian cuisine and typical local dishes. Taste
and enjoy our drinks while watching a fascinating sunset.
Rocka
This exclusive lounge-restaurant, located on Brava Beach, is one of the most spectacular places in Búzios. At just a five minute drive from the hotel, this is the ideal place to enjoy a beach day in an incredible setting that offers relaxing music by the sea.
Location
Búzios, RJ
Highlights
Tropical climate
Beaches
Gastronomy with local ingredients
Traditional History
Honeymoon

Hotel website
Follow