Sobre nós
Authenticity is the World's Greatest Luxury
The Brazilian Luxury Travel Association (BLTA) is a group of the most exclusive Brazilian hotels and tour operators collaborating to create and promote authentic, sustainable travel experiences.
About the BLTA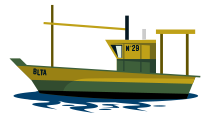 Locations Map
BLTA Hotels & Resorts
BLTA hotels connect the most spectacular cultural and natural sites of Brazil, a continent in itself and the world's 5th largest nation.
Find a hotel
About Brazil
What's special about Brazil ?