Pousada Maravilha
Fernando de Noronha, PE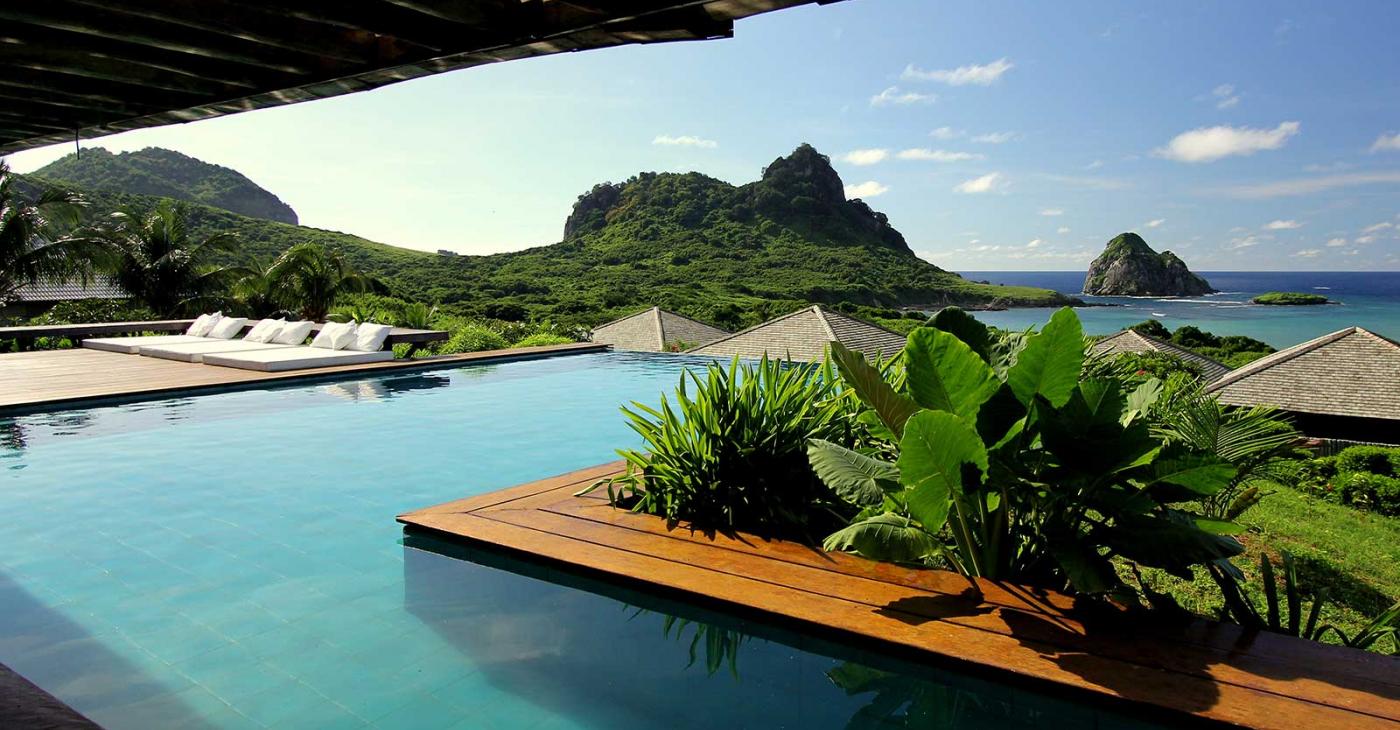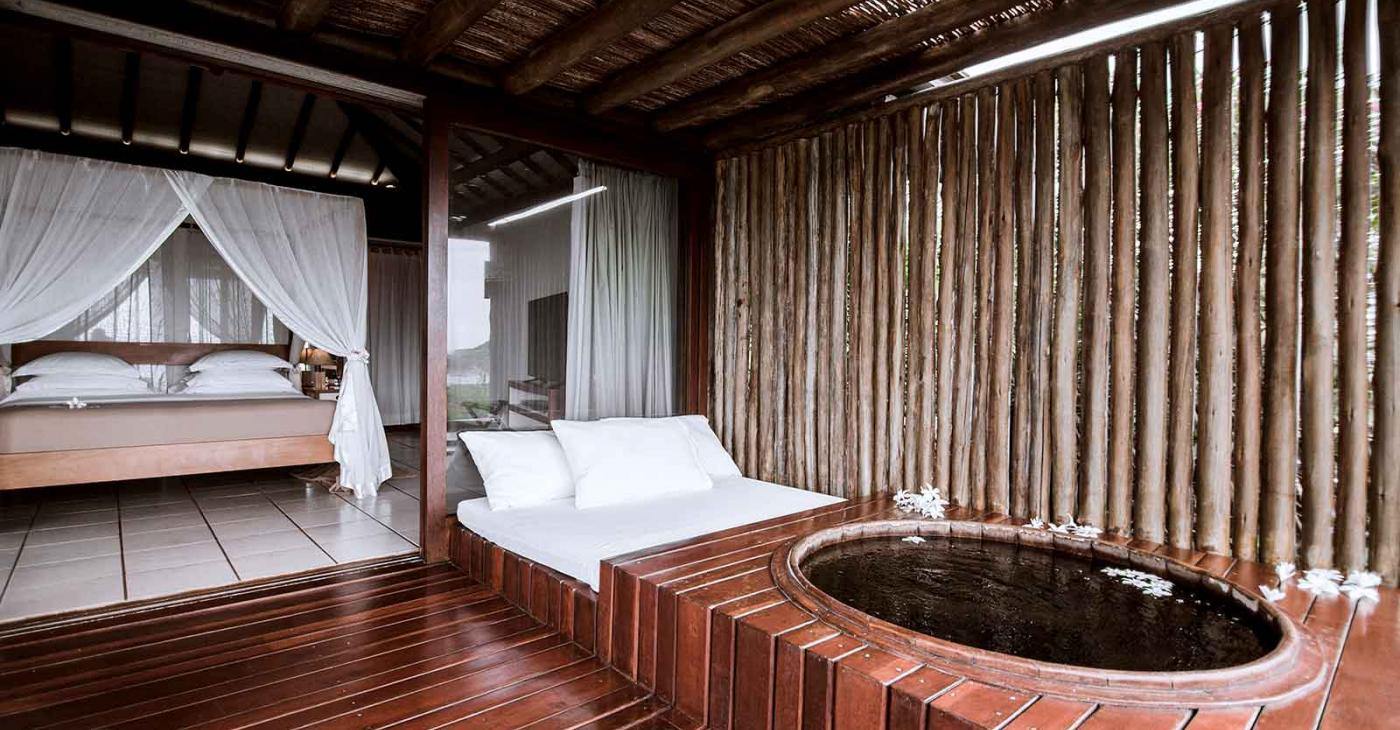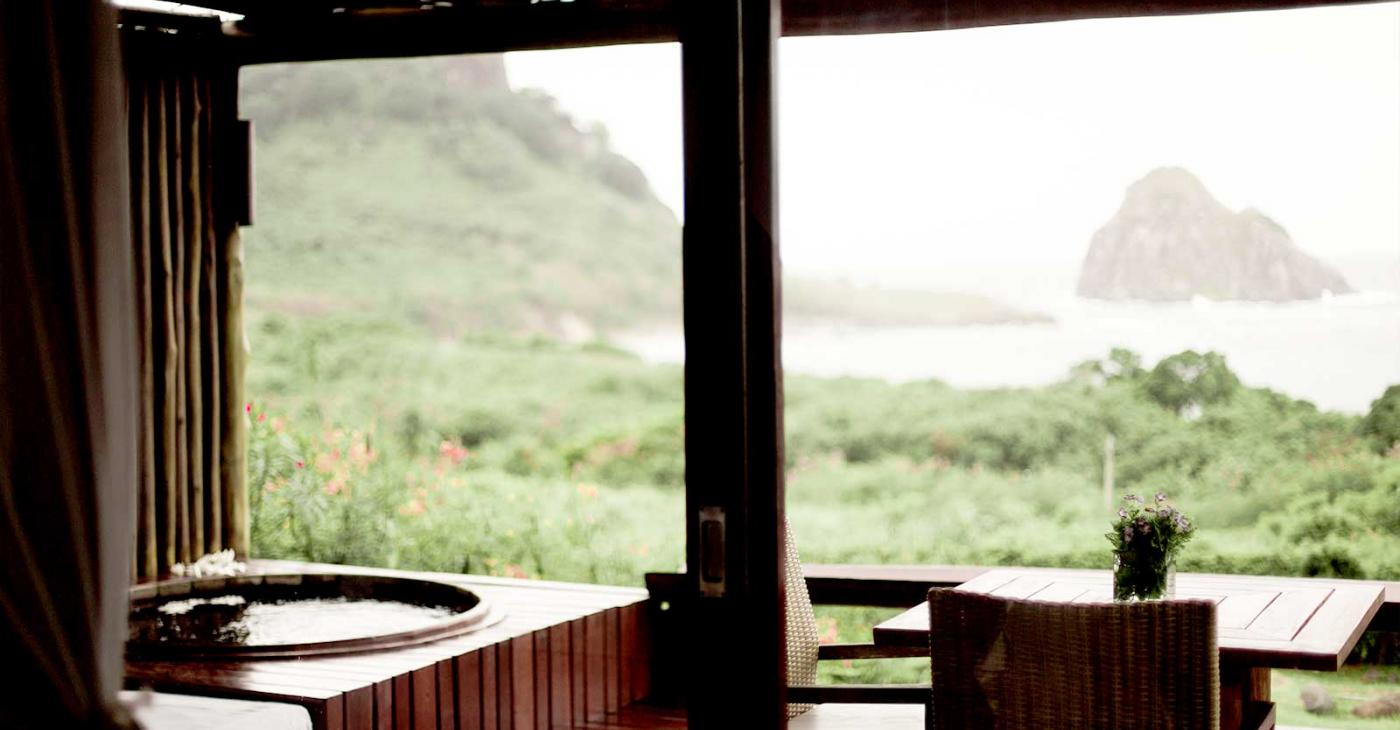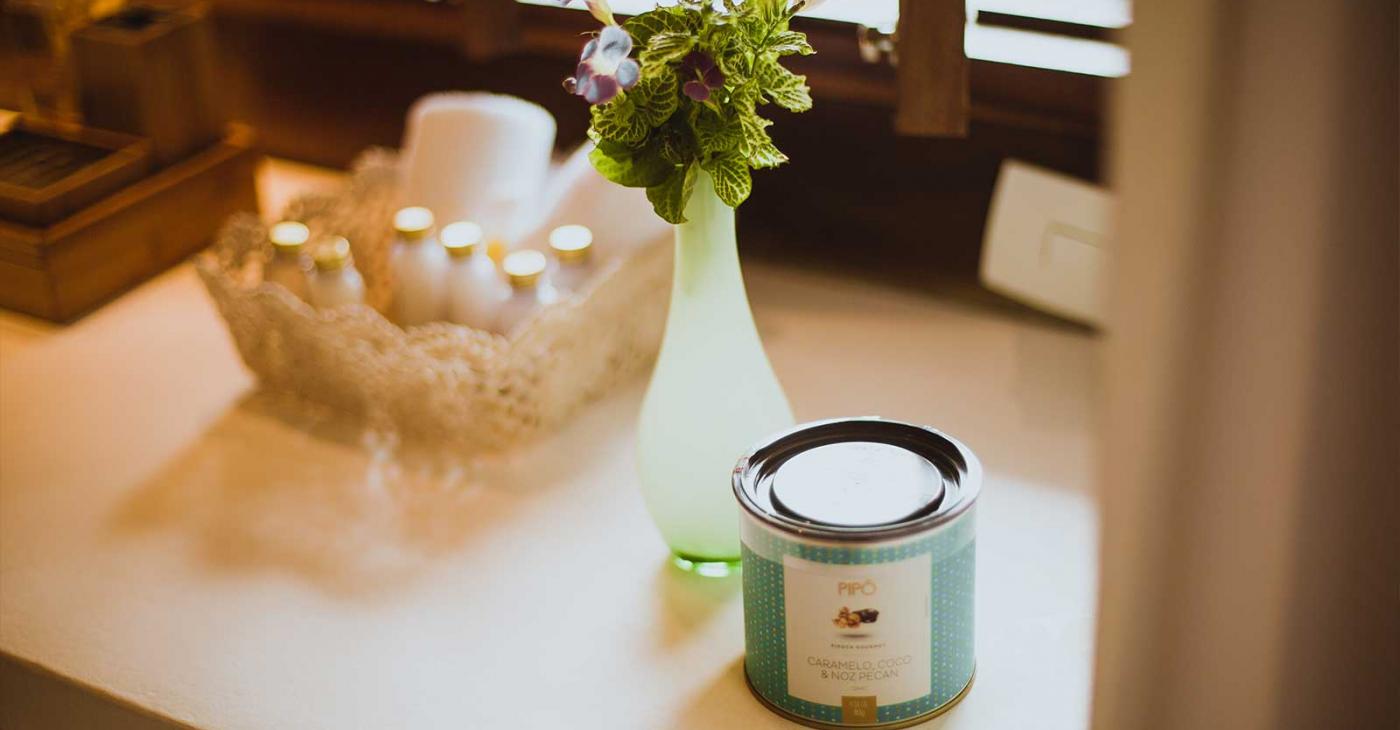 Pousada Maravilha
A turquoise sea, paradisiacal nature, beautidul hills, romantic tours at sunset and a bay of calm water visited by lots of sea turtles and dolphins - the island has average temperature of 26ºC and can be visited all year long.
Property Details
This is the scenario at Pousada Maravilha. A stunning refuge in the archipelago of Fernando de Noronha (PE), ehich offers the best for wild nature lovers, relaxation and privacy with elegante simplicity. Located in the Sueste Bay, Pousada Maravilha was opened in 2003 and its refinement and exclusivity can be seen in each detail, which combines comfort and rusticity in total integration with nature.
All in Maravilha frames the view and relaxation: the infinity pool, the SPA Maravilha and the large balconies in the eight accommodations.
5 bungalows with wide balcony, ofuro and hammock and 3 luxury apartments, all with Wide balcany and view to Baia do Sueste.
Cuisine

Maravilha Restaurant is considered the best on the island, offering contemporary cuisine with regional ingredients.
Sustainability Commitment

Pousada Maravilha believes that we can contribute in the pursuit for a world with a more sustainable environment, which is also socially balanced and economically viable.
In order to do that, we adopted a variety of measures on our daily routine such as selective garbage collection, water saving, energy, flow reducers on taps, we apply the 5S for cleaning and organization of the departments and discards of products, reuse of materials that may be recyclable and vegetable garden.
Location
BR-363, s/n, Fernando de Noronha - PE, 53990-000, Brazil
Highlights
Hotel website
Follow