Casa dos Arandis
Maraú, Bahia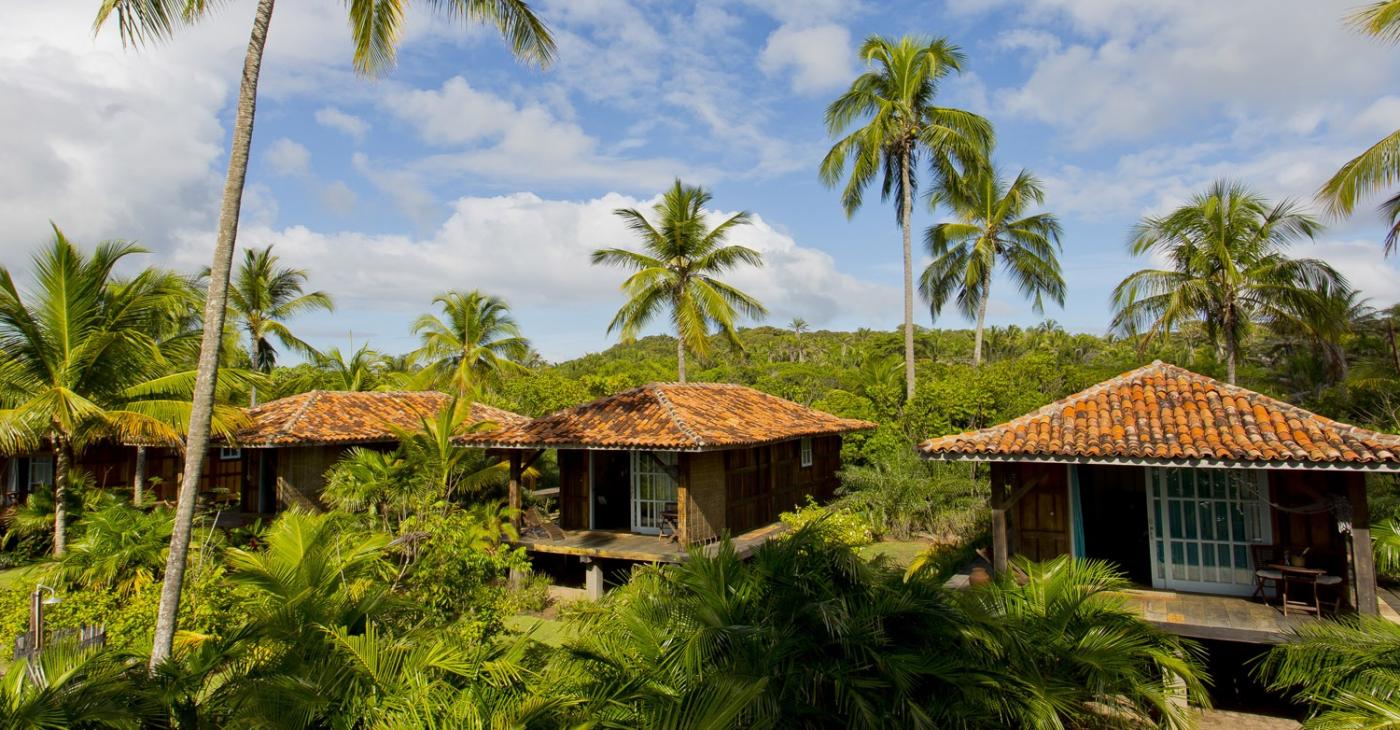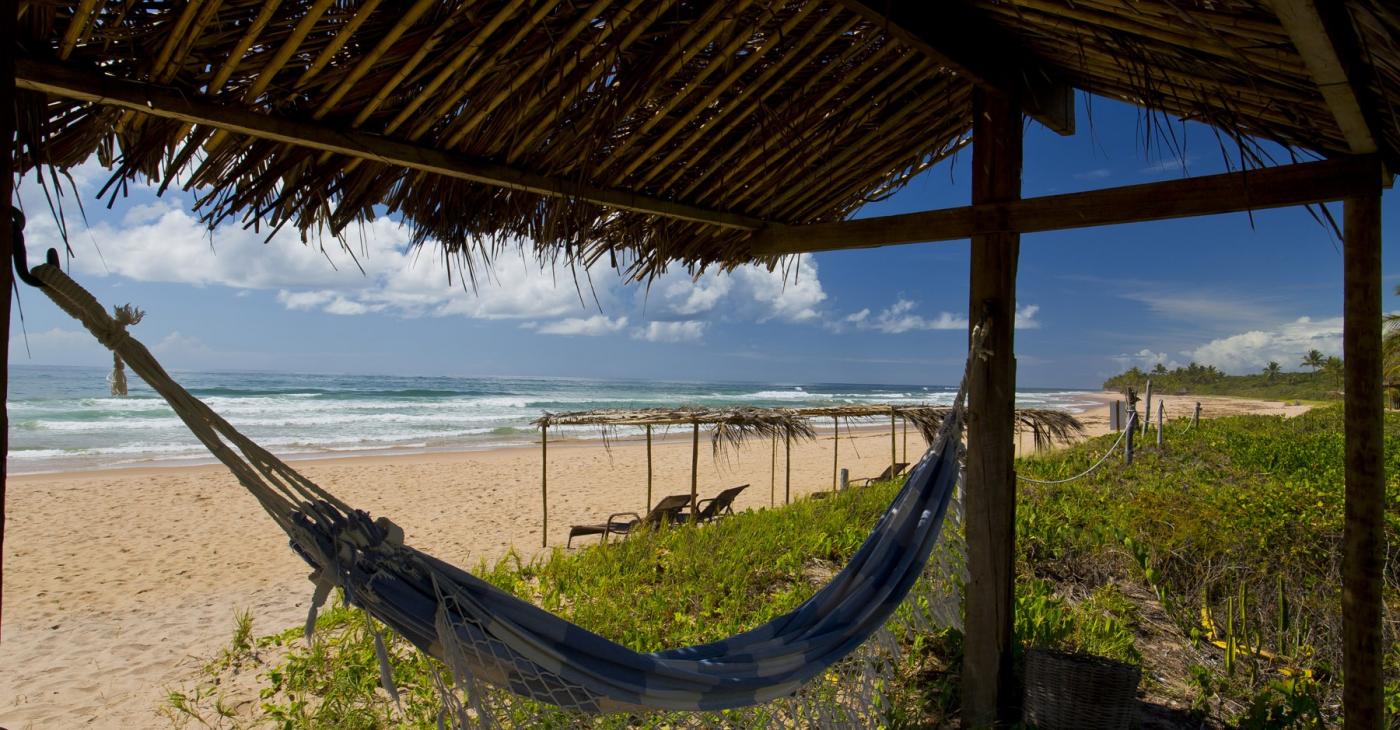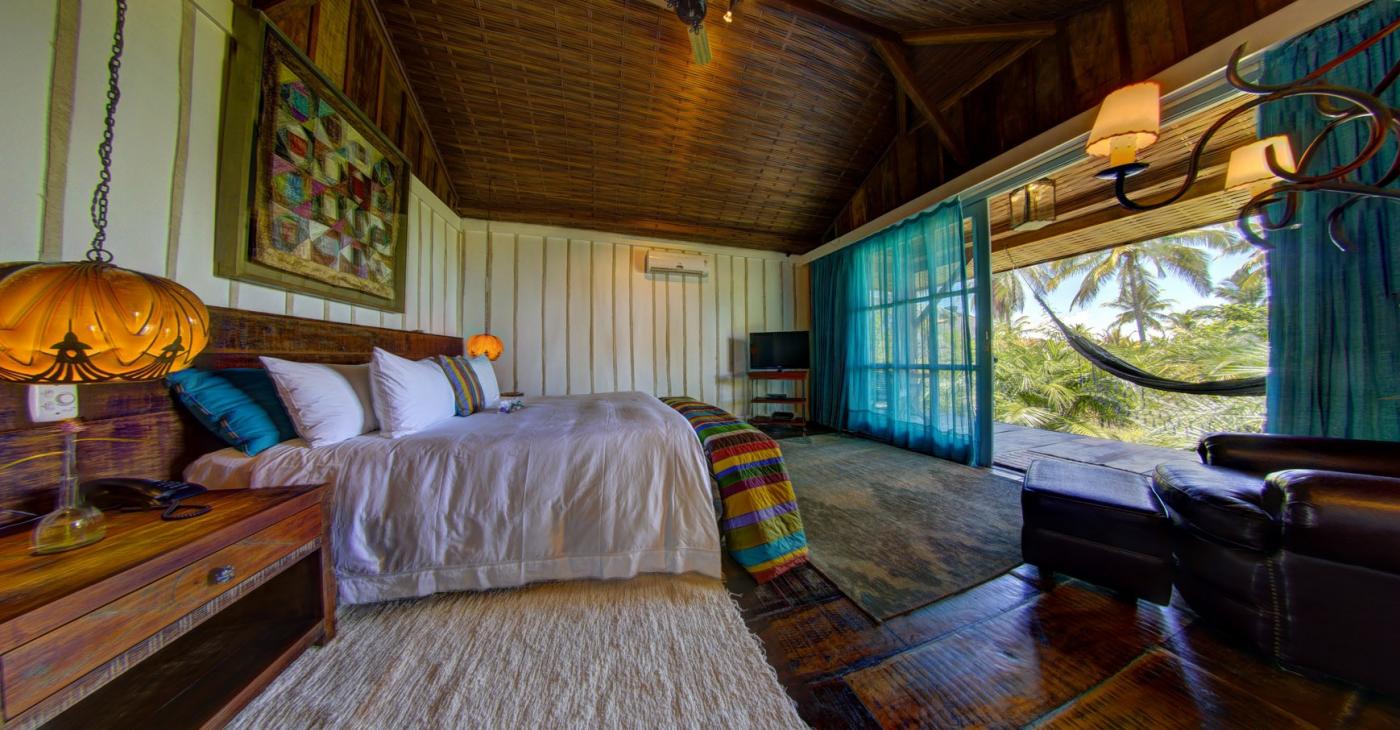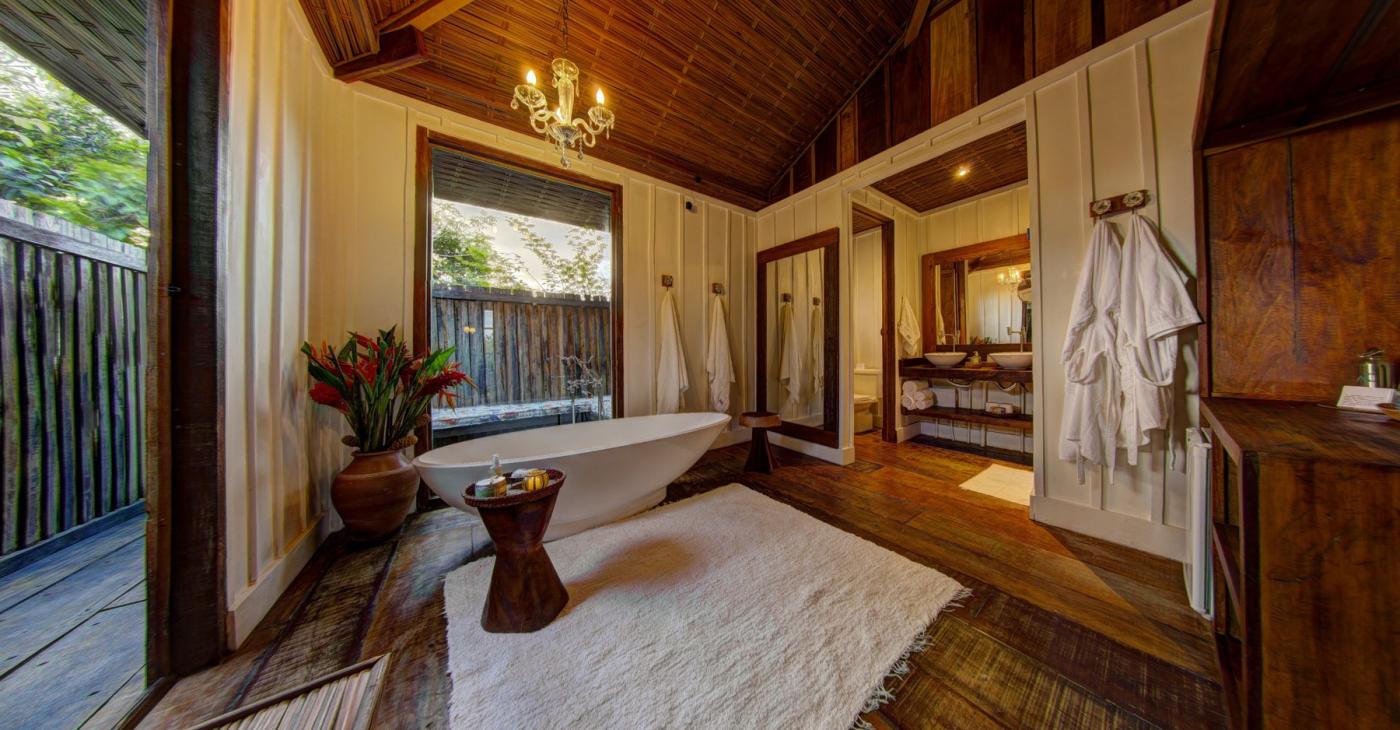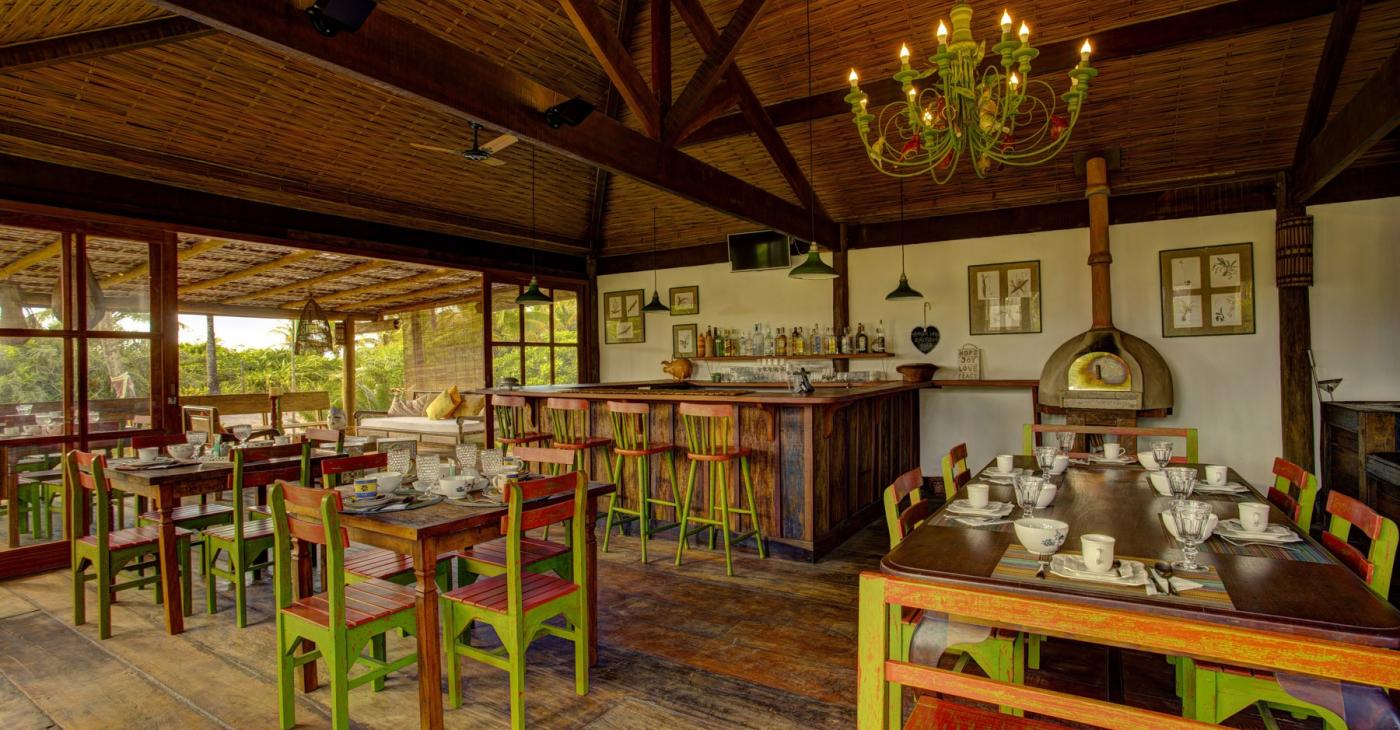 Casa dos Arandis
A small piece of Heaven on Earth named MARAÚ PENINSULA, an Environmental Protected Area, 100 km north of Ilhéus City, in the state of Bahia, with 40 km of golden sand semi-desert beaches, natural coral reef pools, sweet water lagoons, rain forest and mangroves, surrounded by the Camamu bay, the third largest salt water bay in Brazil, full of small paradisiac tropical islands.
Property Detail

In this atmosphere, with a beach front warm tropical sea, is located the "Casa dos Arandis", a small exclusive boutique hotel created by Nanana & Cacau, a "carioca" couple that fell in love with this place in their first trip in 2005 and started a dream that came true in 2010, when they built the hotel, before moving from Rio to Bahia to run the business since its opening in 2011.
Charmingly built among the palm trees in a sustainable matter with reclaimed demolition woods and tiles, uniting rusticity with extreme comfort and modernity.
The Casa dos Arandis hotel is composed by eight suite rooms divided in four wood bungalows, two charming masonry fisherman style villas, the "Garden House", and the "Bromeliads House", plus, a small cozy suite room, the "Suite Anexa".
A main wood house restaurant, with bar, pizza/woodfire oven, and a terrace.
A mini spa, composed by a balinese hijau stone whirlpool, steam sauna, pressurized shower, bathroom and lounge deck.
And, surrounded by green and the sea breeze, yoga/fitness room and massage room.
All accommodations were made to join this beautiful nature in warm environments. Casa dos Arandis concept is intended to make the guest feel at home, either on the arrival, were he will be greeted with cold refreshing lemongrass towels, and a "mel de cacau" (cocoa honey) welcome drink, a delicious local nectar taken from the cocoa fruit pulp, or in the Bar Andis, enjoying the delicious and unique northeastern tropical fruit drinks.

Cuisine

In the restaurant, the menu is created with many different organic ingredients, were Casa dos Arandis "baiana" cook makes and customizes special meals for the guests, with all kinds of choices for vegans, vegetarians, seafooders, etc.
A special tip is that the seafood is amazingly delicious.

Sustainability Commitment

The hotel has a local organic certificate called "Rede Povos da Mata", and a federal organic certificate, "Produto Brasil Orgânico".
"Povos da Mata" is also a local agroecology agriculture association composed by 750 families of humble native people from many different ethnicities like indigenous, quilombolas, caboclos, all working on the settlement planting organics and enhancing their way of living with it. The project was awarded by "Fundação Banco do Brasil" as the "Best Agroecology Association of Brasil in 2018".
Casa dos Arandis is a member, co-producer, consumer, and supports the project "Rede de Agroecologia Povos da Mata".
Everything in Casa dos Arandis is made with care, love and is designed to make the guest's experience an unforgettable one, with moments of relax in the rhythm of nature.
Location
Casa Dos Arandis, Rodovia BR 030, KM 25, s/n - Bairro Algodões, Maraú - BA, 45520-000
Highlights
Bahia's delicious Gastronomy
Standup paddle in the mangrove
Mel de Cacau frozen drink
Natural coral reef pools
Sports/outdoor activities

Hotel website
Follow