Pousada Trijunção
Jaborandi, Ba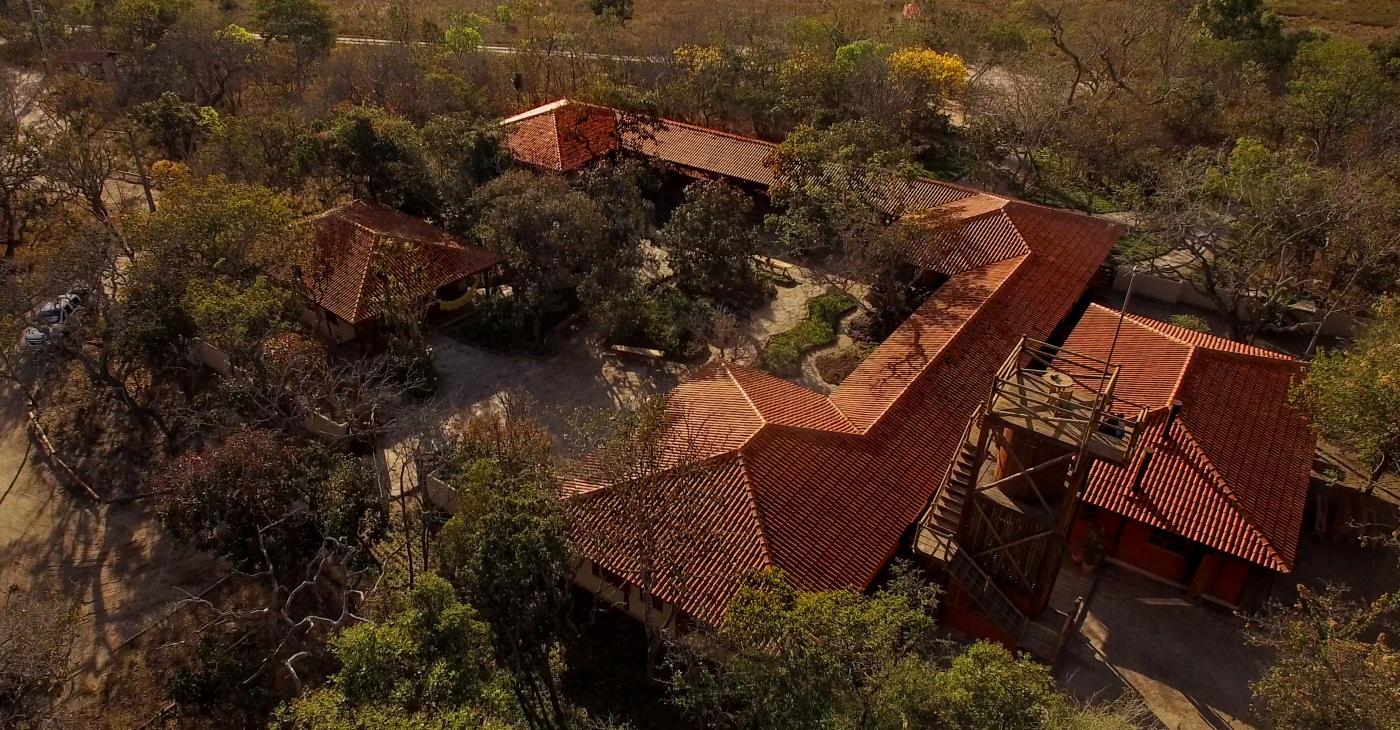 Pousada Trijunção
Brazil is so big that you don't always have the opportunity to visit three states in a single trip. But here you can! Pousada Trijunção has a privileged and unique location: the border between the States of GO, BA and MG is located in our property!
Property Detail
We believe that sustainability projects should welcome guests as a way to inspire them. We created Pousada Trijunção within the property of the farm of the same name with this mission. We want our guests to experience inspiring moments in the Brazilian Cerrado, returning from their trip impacted by the beauty, diversity and conservation challenges that the Cerrado presents. And of course, after a beautiful walk through the cerrado, return and rest in one of our charming, sophisticated and comfortable suites.
Cuisine
Our cuisine is inspired by literary works from the Cerrado. Brazilian literature is full of references to the Cerrado in works of art such as those by Guimarães Rosa, who described the "outside kitchen" – with meals on the verandas and outdoors – and the "inside kitchen", when travellers were invited to share a meal around a table. Our restaurant has a menu that varies with what the Cerrado, and our own agroecological production allows and reflects elements of the 3 states that share us, prepared by the Belgian chef Bertrand Martene – a unique combination of Minas Gerais, Goiás and Bahia food.
Sustainability Commitment
One of Fazenda Trijunção's main missions is to help conserve the Cerrado, starting with the protection of native vegetation in almost all of its total area of 33,000 hectares. By sharing this experience with the guests of Pousada Trijunção, we are supporting the rediscovery of the Cerrado and encouraging its conservation. Fazenda Trijunção believes in the responsibility of each one of us to preserve nature and has on its property a wild animal breeding facility for conservation purposes. In addition, at the inn, the wood on the floor of all balconies and suites is the result of demolition, and the crafts on display are, to a large extent, crafted by artisans in the region from materials collected sustainably in the Cerrado, such as bark and dead tree branches and fallen leaves and fruit.
Location
Mambaí-Cocos Road, Km 45 Rural Zone, Jaborandi - BAHIA
Highlights
Cerrado Biome
Local Gstronomy
Sophistication
Conservation and Sustainability
Culture Local

Hotel website
Follow