Ponta Dos Ganchos Exclusive Resort
Governador Celso Ramos, SC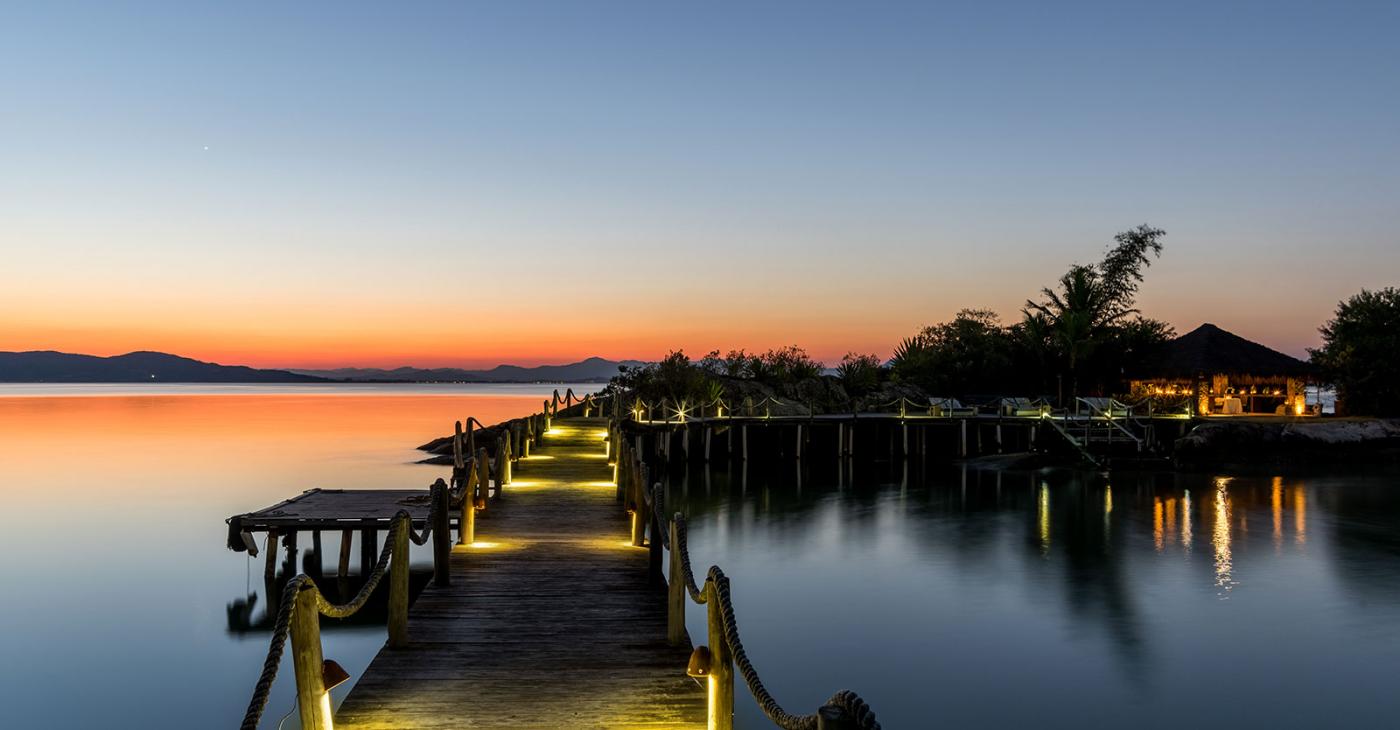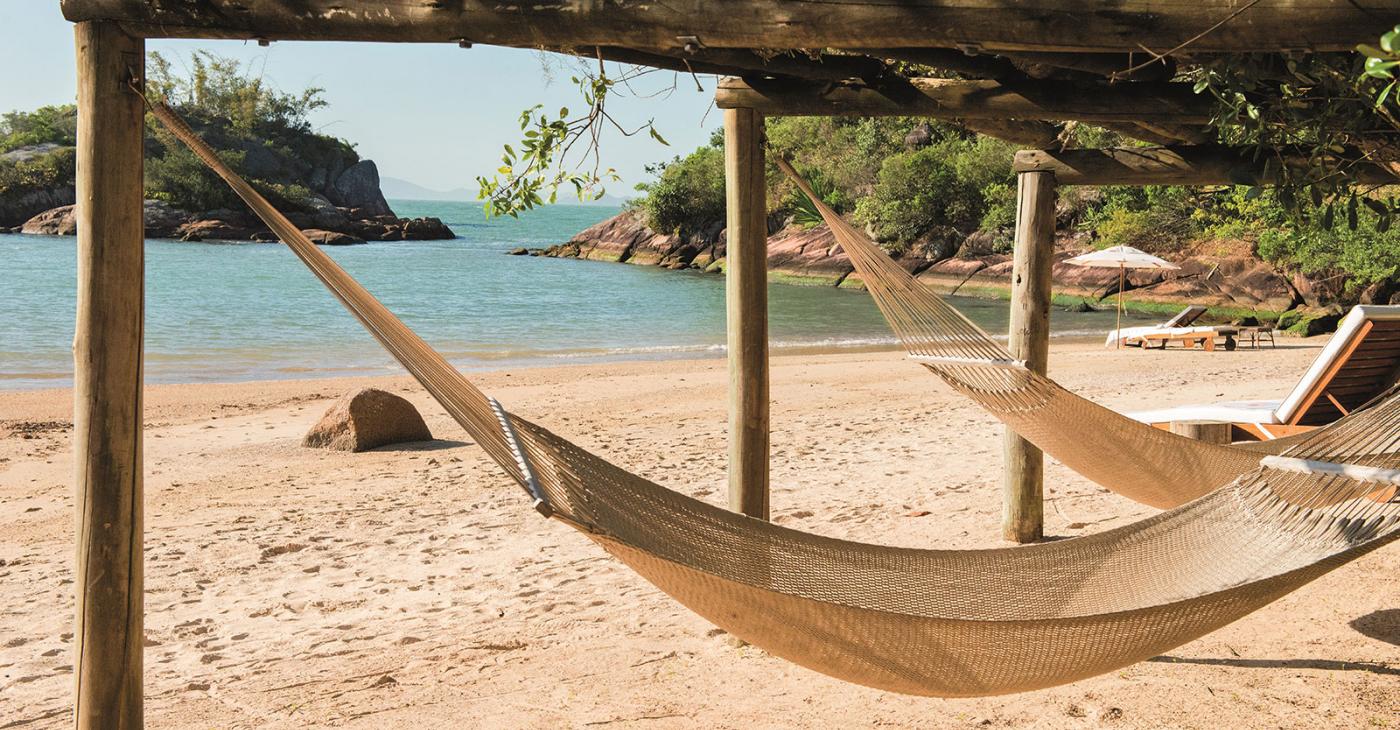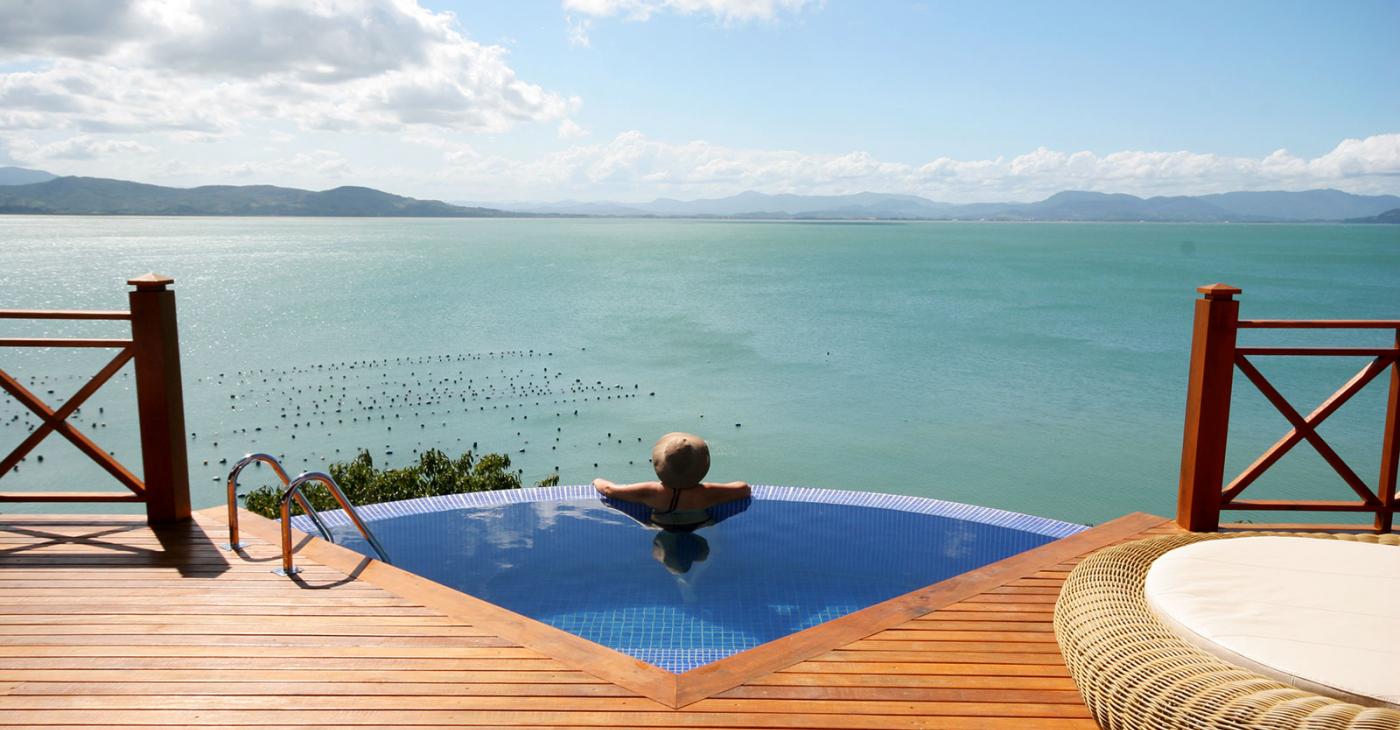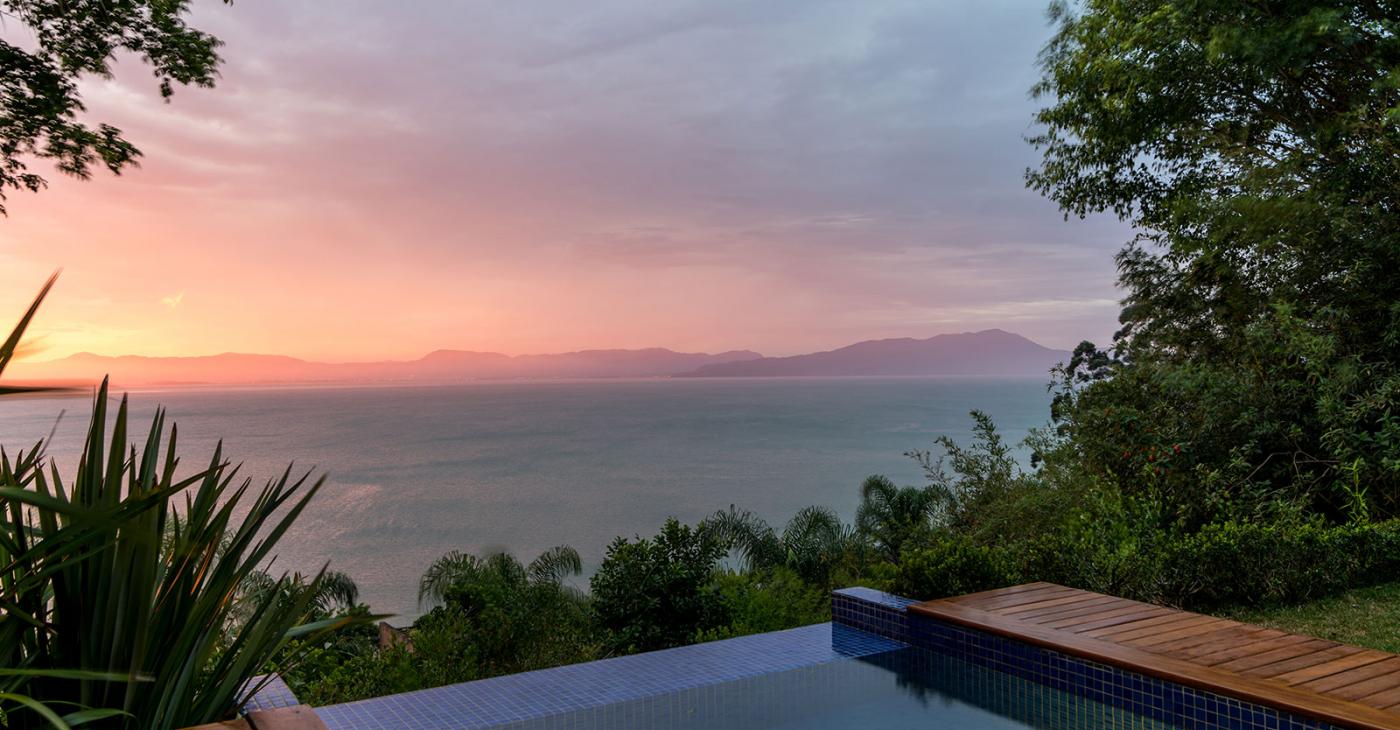 Ponta Dos Ganchos Exclusive Resort
A romantic hideaway where exclusivity and the sensation of being truly special walk arm-in-arm.
Property Details
Close your eyes. Imagine the green mountains melting into the clear waters along the Emerald Coast. This is Ponta dos Ganchos Exclusive Resort, located in the North of Santa Catarina state. Within the frame, three small islands and a bay with white sands make the scene fascinating. Within, the true sensation of being unique and special. Treat yourself to this experience.

The most exclusive beach resort in Brazil is just 50 km from FlorianÛpolis airport and is accessed by transfer in a car or a helicopter. There are just 25 sophisticated bungalows, carefully distributed around a private peninsula that is washed by the beautiful waters of the Emerald Coast.
All this privacy and comfort ensure guests have a true experience in hospitality, meeting the highest international standards of service, as certified by its Leading Hotels of the World seal.
Cuisine

Ponta dos Ganchosí cuisine has become renowned for building on a foundation of classic cuisine with contemporary techniques and for its dedication to the best of regional Brazilian styles. Chef JosÈ Neroís mission is to create memorable moments for our guests and he is constantly developing new dishes to refresh our menu every season.
Sustainability Commitment

Walk around the resort or along one of the many trails, admiring the strong personality and identity of the architecture integrated with nature, is to get the opportunity to fully experience the concept of sustainability that everybodyís talking about.
A little of our social and environmental responsibility:'

- Priority in hiring locals and working with local producer
- Organic vegetable garden
- Commitment to reforestation and modern management of the area
Location
Rua Elpídio Alves do Nascimento, 104 - Ganchos de Fora, Gov. Celso Ramos - SC, 88190-000, Brazil
Highlights
Island Dinner
Secluded beach
Memorable cuisine
Local oyster
Privacy

Hotel website
Follow