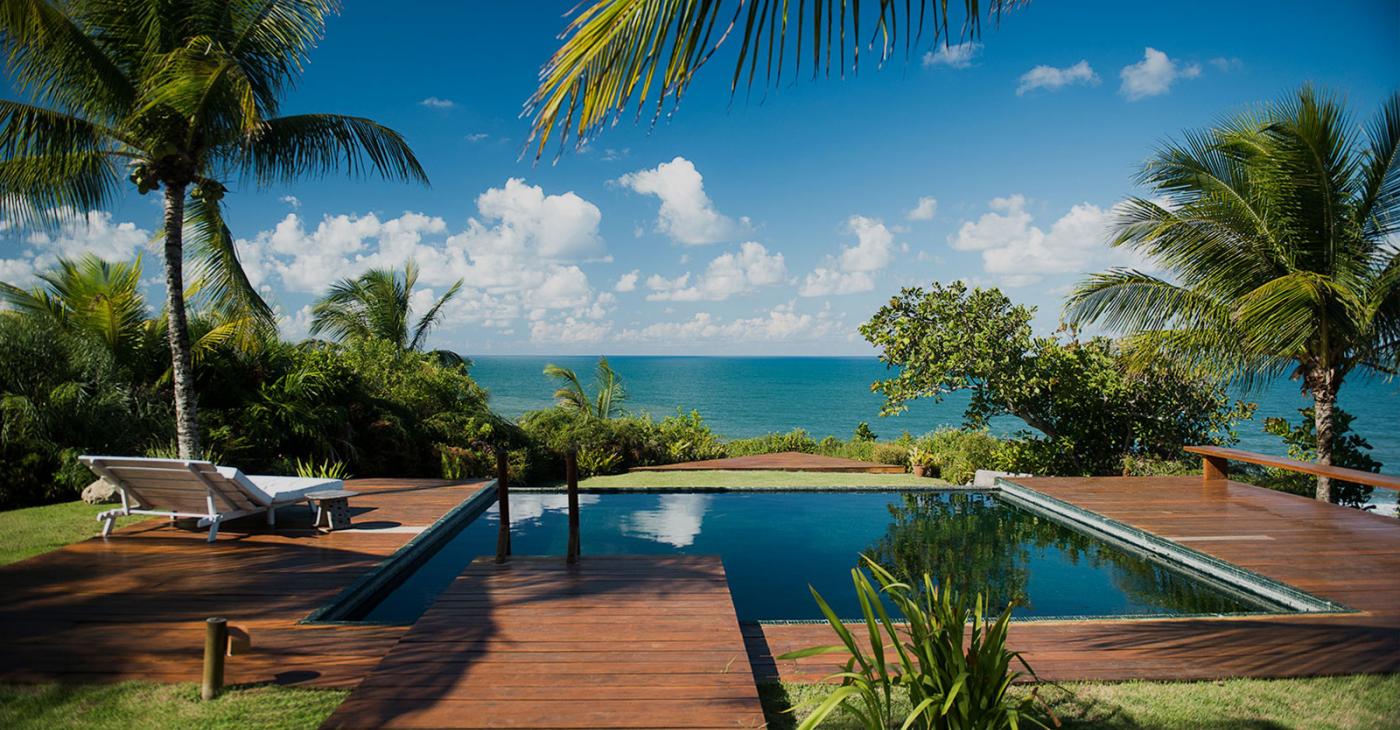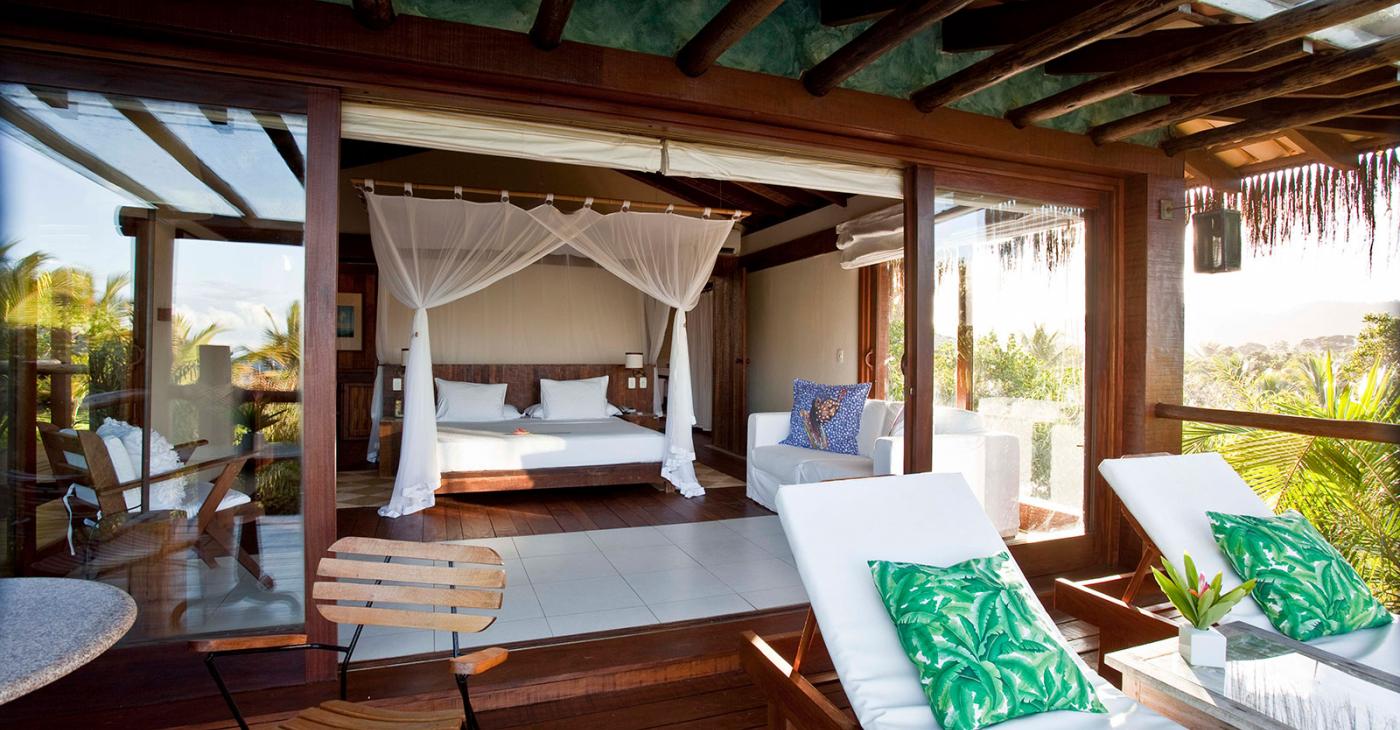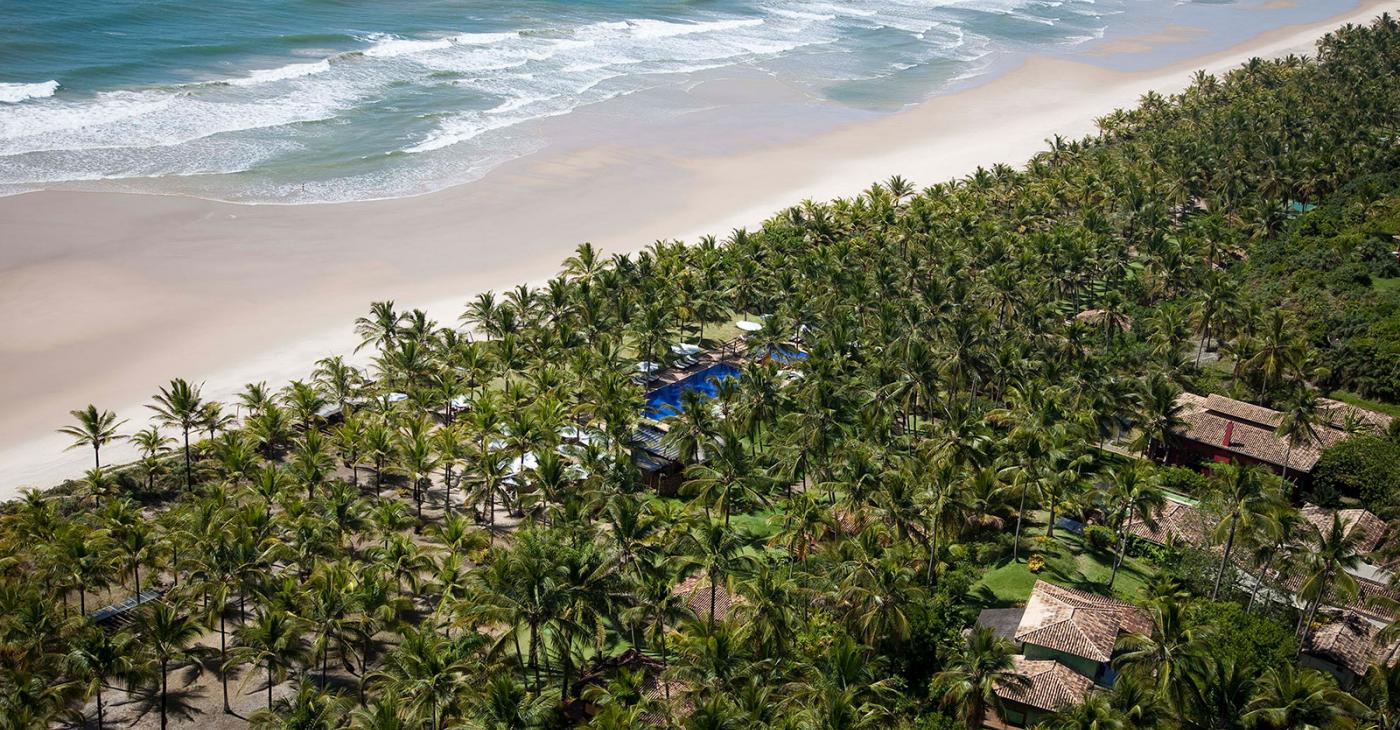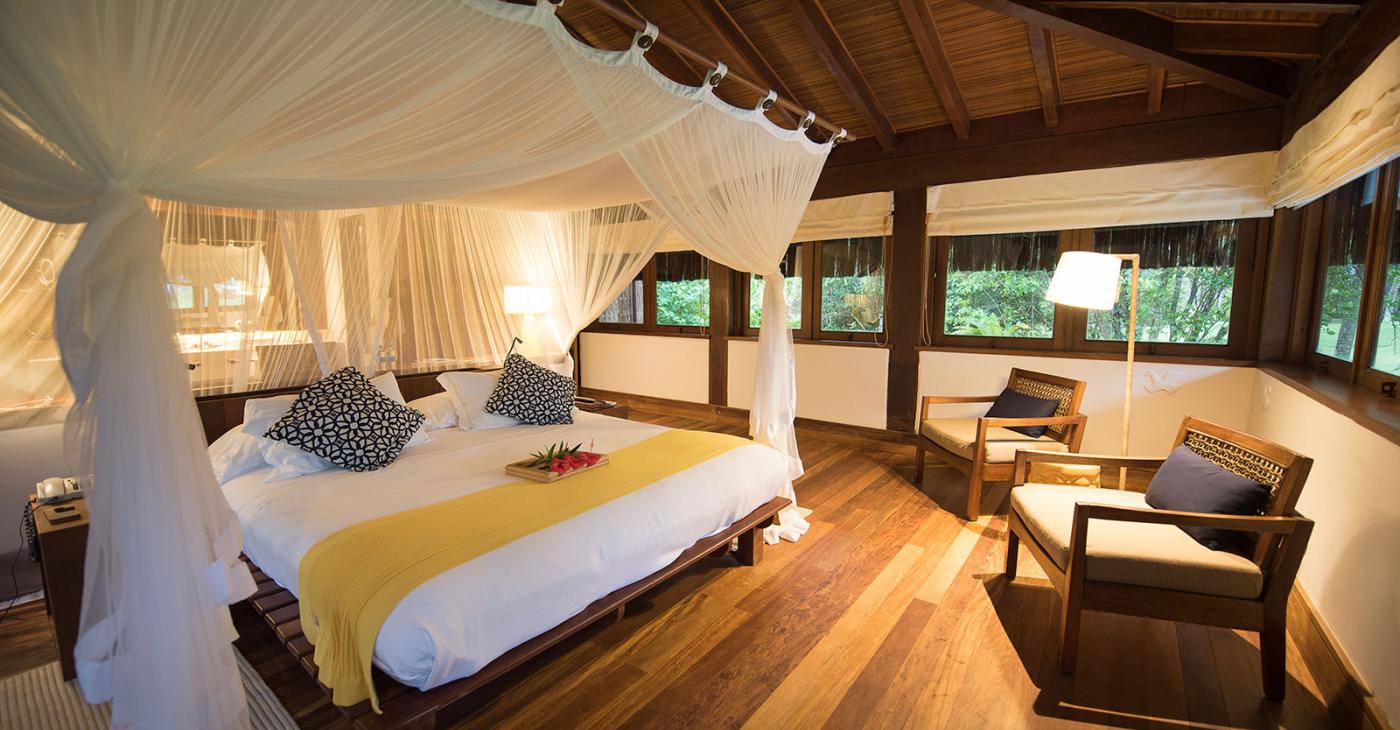 Txai Resort
Built on a farm of 92 hectares, on Itacarezinho beach, 15km from Itacaré. It is the only coastline in Bahia with rocky coastlines that hide, in its coves, small and delicate beaches of fine sand, surrounded by coconut trees.
Property Details
Mastering the art of hosting guests at home, Txai Resorts develops the concept of a boutique hotel. Txai Itacaré offers ample spaces with the sophistication of the Brazilian art. Cozy rooms especially designed to promote peaceful moments and wellbeing with windows open to nature. The endless sea, the mountains of the land, the silence of the night, fruits, flowers and roots set the tone of rare beauty of Brazil. Careful attention is given to small details. Customized service is always offered with a smile on our face. Every effort is made for each moment to be experienced as an unforgettable experience.
Cuisine
Alchemy happens when you mix passion, regional ingredients and international cooking techniques. At Txai Itacaré, gastronomy gains unique flavors and aromas in three restaurants: Orixás, Cacau and Praia. Bahian cuisine is presented with contemporary techniques, and the vast selection of South American and International wines guarantee the perfect harmonization.
Sustainability Commitment

Sustainable tourism is a reality in Txai Itacaré. Txai has projects that take tourists on educational tours, to gain awareness and collaborate with the development of local communities. Involved with the public schools and educational centers of the region, classes and lectures of good socio-environmental practices are taught.
Location
BA-001, 671, Uruçuca - BA, 45680-000, Brazil
Highlights
Ayurvedic Massage
Txaitaruga (Txai + Turtle)
Camamu Bay
Traditional cuisine
Bahian Culture

Hotel website
Follow